The ultimate feminine hat!
Floppy Hat
The capeline is a very wide-brimmed hat, soft and undulating, with a rounded shape on top. Ideal for summer, it also comes in waterproof felt versions for winter in a very modern and urban style. The new designers have worked on its design, giving a breath of fresh air in this great classic women hat. Its modern curves and original tapes are a must have for walks or weddings.
Read more ...
Secure a magnificent comfort with great elegance!
Whether it's the summer or the winter, the floppy will always be an elegant headwear. Timeless model, it will absolutely please every single woman!
You will surely find out many occasions to display it.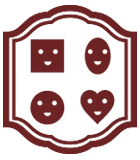 Morphology
Choosing the appropriate model is not easy. Here are a few tips to become an expert of the matter!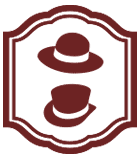 Guide of the hat.
Read our tips and shed light on that.